Updated On: Oct 293, 2012
Springvale Station
5 Oak St
Springvale, Me 04083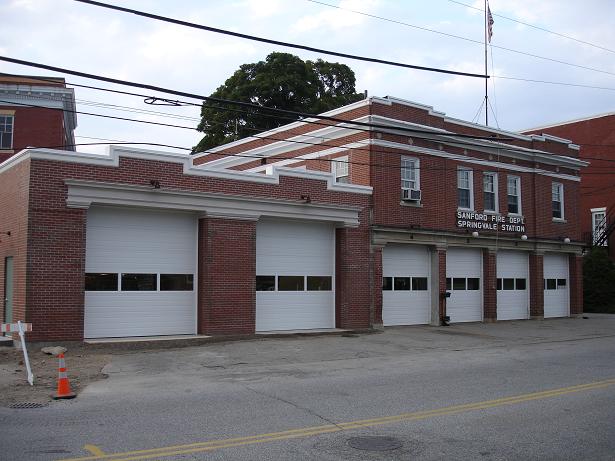 Springvale Station was opened in 1925. The single story annex was added in 1961. In May 2008 the 47 year old annex was torn down and rebuilt to a larger size, shown above, to accomodate modern fire apparatus.
Springvale currently houses Engine 1, Forestry 1, and the Rescue boat.
Springvale is first due in the area that was originally the Town of Springvale, before its merger with Sanford. The area is primarily residential, with a commercial district in the Springvale Square area.
Staffing is 1 Lieutenant and 1 Firefighter